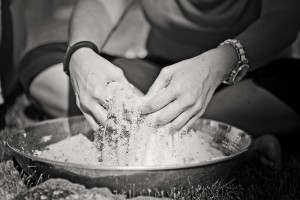 Interested in joining the MCU community as a faculty or staff member? Employment and volunteer opportunities will be posted on this page so check back often.
The Midwives College of Utah, as an institution of higher education and as a community of scholars and midwives, affirms its commitment to the elimination of discrimination and discriminatory harassment, and to the provision of equal opportunity for all. A key objective of the Midwives College of Utah is the creation and maintenance of a positive atmosphere of nondiscrimination in every phase and activity of College operations. 
---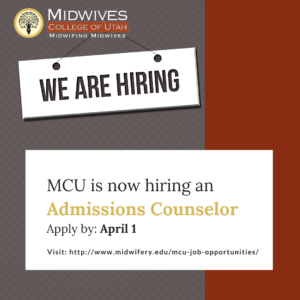 MCU is seeking applications for a new, part-time position of Admissions Counselor. This position works closely with the Admissions Director. The deadline to apply is April 1. 
Please note:  Due to FERPA considerations, this position is not open to current MCU students.
To apply, send a resume or CV, with a cover letter, and the contact information for 3 professional references to staffhrcoordinator@midwifery.edu. All application materials must be submitted as one .pdf file.
---
---
---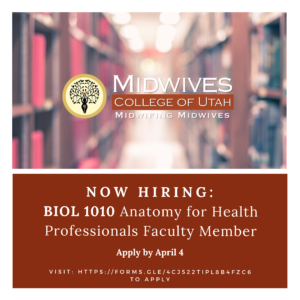 We are now looking to fill a position as our BIOL 1010 Faculty Member! Please have a look at the
Position Description
for details and qualifications. 
If you have any questions, please
contact
Masha Mesyef, Faculty HR Coordinator.