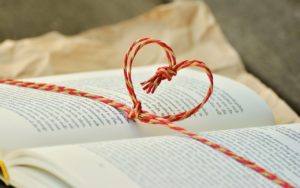 The Midwives College of Utah offers a unique distance education program that allows students to complete the academic portion of their degree at their own pace and schedule, and without having to travel to a campus location. Our exceptional online education model uses the resources of  technology  to build connection and communication between students, faculty and staff regardless of the physical distance. Students are assigned an instructor for each course they are enrolled in, and correspond with instructors via e-mail, phone or on-line class discussion.
In addition, students complete the hands-on clinical portion of their program while working with an approved preceptor (midwife), preferably in their local area. These preceptors are MCU's field faculty.
Students are most likely to be successful in the MCU distance program if they:
Are self-directed learners
Are able to work independently
Have access to local clinical opportunities
Can periodically travel to additional clinical sites both nationally and internationally
Designed for Success
The Midwives College of Utah is designed for the midwifery student that needs the freedom from location and time flexibility that distance education offers. As valuable as this freedom is to the needs of many women, many students find that they need certain elements of structure in order to be successful in their programs.
Freedom of Location
Students are able to complete their academic studies wherever they live in the world. Students must have access to the internet (high speed options highly recommended), and have word processing and printing capabilities.
Clinical Training
Students complete their clinical training with an approved local preceptor. Students should identify appropriate clinical training options prior to entering the MCU program.
Using high-volume clinical sites to obtain all or a majority of clinical numbers is not appropriate for the MCU program. However, in some cases, students may have to leave their local area or country to receive a portion of their clinical training.
Time Flexibility
Students are able to complete academic and clinical work on their own time schedules. Students begin courses at the same time throughout the year; however, a student may find that they need extra time to complete a course. Students are encouraged to finish their courses within in a semester, but may extend a course if necessary. Instructors, advisors and coaches are available to support each student's success in reaching their goals and moving through the program.
Major Maps
Major Maps are course completion schedules that students develop with the MCU Registrar. Major Maps allow students to see what course work must be completed within each semester to meet the student's graduation goal date. Major Maps give structure to the flexibility of MCU course work. If students meet the course work goals established on their Major Maps, they receive a discount on their monthly payments. Major Maps can be revised after each semester if necessary.
Financial Options and Incentives
MCU students do not need to worry about gathering a large sum of tuition all at once in order to finance their education. MCU offers students reasonable monthly payment plans based on the number of months they plan to complete their program. Interest-only loans are available with Mountain America Credit Union who will work with any MCU student to determine qualification. For more information, visit our page: Tuition & Payment Options.
A tuition discount is extended to all students who demonstrate after each year of active enrollment, that they have stayed on their Major Map (course completion schedule). The discount will reduce the monthly payments by 6% for the following year.
Trimester Enrollments
The MCU academic year is divided into three semesters.
Winter—January through April
Summer—May through August
Fall—September through December
Students enroll in courses at the beginning of each semester. This encourages students to complete course work by the end of the semester so that they can enroll in additional courses for the next semester. The semester system also allows students to begin new courses with other students at the same time, making student study groups more effective.
Personal Coaching
Personal coaching is a unique service that MCU offers students enrolled in degree and certificate programs. Students have access to student advisors throughout their program. Advisors can help students identify and overcome progress challenges, suggest Major Map changes, and provide accountability and support through the student's program.
Sisters' Circle
For some distance education students, isolation is a concern. MCU strives to mitigate isolation through healthy learning communities and peer-led support groups or Sister Circles. A Sisters' Circle is an intimate group of students who work collaboratively to help students overcome these common challenges of distance education.
Sisters' Circles create relationships and a natural culture of accountability to each other. The circle is designed to help members become more productive and consistent in their midwifery studies, help them meet their Major Map goals, and build a community of support.