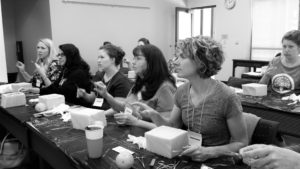 MCU Student Conferences (Skills Suites) and the annual Graduation Gala are held in April in Salt Lake City, Utah. Integrated Assessments are held in April, August, and December at the end of each trimester.  The Miller Center is a convenient, high-tech, meeting facility located just 15 minutes from downtown Salt Lake City. This beautiful location is the perfect facility for in-person, hands-on training from midwives and other healthcare specialists. Attendees have the opportunity to learn and practice clinical skills in a safe learning environment. Integrated assessments, for any MCU student enrolled Fall 2016 Semester onward, which will also occur during each conference. In addition, the opportunity to socialize with other MCU students, instructors, midwives and MCU staff is an invaluable experience. This connection–a literal sense of place–opens the door to expanded relationships with peers and mentors. Many attendees report that attending conference changed their perspective as they recognized their unique place in the larger MCU community.
Attending MCU Student Conferences will:
Enhance your clinical skills through hands-on practice and objective feedback from experts in the field.
Help you gain inspiration and motivation for future coursework by participating in face-to-face, facilitated activities.
Give you the opportunity to create professional connections and form lifelong relationships that will enrich your student experience and your midwifery career.
MCU students must be enrolled in the clinical program in order to have skills assessed and signed off at conference.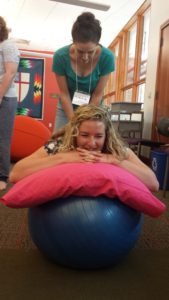 What are MCU Conference attendees saying?
 "I realized that when I went to MCU Conference, I felt more a part of the program once I met the instructors and other students. I wish I had done this earlier in the program, say within the first three months, as this emotional connection I made while in Utah helped immensely in feeling a sense of participation and connection between the school and I." ~Conference Attendee
"[The instructor] was great to involve the class, and we had great participation with students & Certified Professional Midwives." ~Conference Attendee
"[The instructors are] able to break down very complex subjects into understandable components." ~Conference Attendee
Schedules for the 2018 Conferences will be up in January – come back soon to plan your week in Salt Lake City!