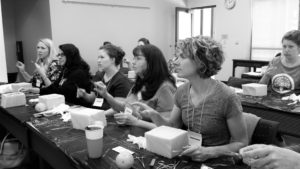 MCU Student Conferences are held twice a year in April and August at the end of each semester in Salt Lake City, Utah. The eco-friendly, downtown Wasatch Retreat Center is the perfect facility for in-person, hands-on training from midwives and other healthcare specialists. The center also provides accommodations for out-of-town students. Attendees have the opportunity to learn and practice clinical skills in a safe learning environment. Integrated assessments, for any MCU student enrolled Fall 2016 Semester onward, which will also occur during each conference. In addition, the opportunity to socialize with other MCU students, instructors, midwives and MCU staff is an invaluable experience. This connection–a literal sense of place–opens the door to expanded relationships with peers and mentors. Many attendees report that attending conference changed their perspective as they recognized their unique place in the larger MCU community.
Attending MCU Student Conferences will:
Enhance your clinical skills through hands-on practice and objective feedback from experts in the field.
Help you gain inspiration and motivation for next semester's courses by participating in face-to-face, facilitated activities that serve as companion experiences for your academic coursework.
Give you the opportunity to create professional connections and form lifelong relationships that will enrich your student experience and your midwifery career.
Conference attendees may take any workshop that corresponds with their upcoming major map and/or clinical placement. Enrollment in conference courses that correspond with the student's schedule for the following semester may allow the student to complete some assignments for that course while at conference. MCU students must be enrolled in the clinical program in order to have skills assessed and signed off at conference.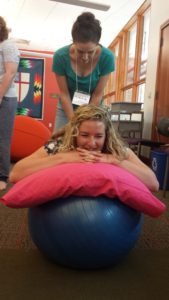 What are MCU Conference attendees saying?
 "I realized that when I went to MCU Conference, I felt more a part of the program once I met the instructors and other students. I wish I had done this earlier in the program, say within the first three months, as this emotional connection I made while in Utah helped immensely in feeling a sense of participation and connection between the school and I." ~Conference Attendee
"[The instructor] was great to involve the class, and we had great participation with students & Certified Professional Midwives." ~Conference Attendee
"[The instructors are] able to break down very complex subjects into understandable components." ~Conference Attendee
2017 Conferences
Spring Schedule
Fall Schedule
If a conference registrant needs to cancel conference attendance because of extenuating circumstances, the following refund schedule will apply:
Cancellation before the conference registration deadline will result in a 100% refund.
Cancellation after the conference registration deadline has passed will result in a 25% refund.