The Student Council is chosen by process of nomination by the student body, faculty and administration, with final decisions being made by the Student Council members and MCU Student Council Advisor. Student Council (SC) members are generally more experienced students with leadership skills that have an interest in representing the student body at MCU. SC members rotate on a regular basis to bring new ideas to the council as well as give a variety of students the opportunity to participate in these leadership positions. The student council serves as a liaison between administration and students.
The purpose of the Student Council is:
• To serve as liaison between MCU students and administration in order to facilitate cooperation, communication and relationship
• To provide a channel for student involvement in the development of school policies and regulations
• To enable students to bring up concerns to student council leadership in a safe and, if desired, anonymous way and know that student council members will address the issue with administration
• To promote effective student/faculty/administration/board relationships
• To represent student feelings, opinions and interests
Meet your Student Council
Aisha Al Hajjar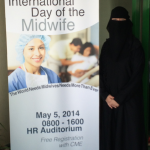 My name is Aisha Al Hajjar. I am an American, currently located in Riyadh, Saudi Arabia. I am a CPM and BSM graduate of MCU and currently pursuing my Master's at MCU. I am a mother of eight and passionate about women's rights in the childbearing year. I travel globally to provide training workshops and lectures for birth workers and hospital maternity staff, and I train AMANI Birth Teachers and Doulas, as well as work with expectant parents to prepare for natural birthing. I also provide teen girl health and wellness programs in the community. Additionally, I provide cultural competency workshops to birth workers in the United States and teach Fertility Awareness at MCU. I am the founder of AMANI Birth, an Islamic Childbirth Educator and Doula training program and classes for expectant parents, and AMANI Girls, a health awareness program for teens. I am the author of AMANI Birth, Assisting Mothers for Active Natural Instinctive Birth, and AMANI Birth, Quick Guide for Fathers, which are both available to the public, as well as the AMANI Birth Student Workbook that is used by AMANI Teachers when conducting classes for expectant couples. My work is translated into many foreign languages.
Amy Patel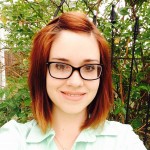 My name is Amy Patel. I am a Certified Professional Midwife and Licensed Direct-Entry Midwife in the state of Utah. I am also a DONA trained birth doula, Certified Placenta Encapsulation Specialist, Certified HypnoBirthing Practitioner, and Certified Malaysian Belly Binder. I am currently employed at BetterBirth, a high-volume birth center in Utah, and have had the honor of delivering approximately 200 babies. I enjoy teaching and helping students throughout their journey to becoming a midwife and also specialize in teaching Newborn Workshops monthly. I have been a preceptor for over 17 students and this number continues to grow. I have been a student at MCU since May 4th, 2015 and am pursuing a Bachelor of Science in Midwifery through the CPM track. I have been married for 7 years, have 4 handsome little boys, and am currently in the process of becoming a surrogate. I am extremely excited to get to know all of the students at MCU and help in any way possible throughout your midwifery journey.
Ashley Weekes-Kelsey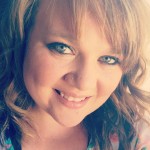 My name is Ashley Weekes-Kelsey I was born and raised in Salt Lake City, Utah. I have been obsessed with birth since I was about 8 years old. I remember walking to the library and coming home with movies on birth and how babies are made and my mom really being like wow something is up! I have been the support person for many people throughout their pregnancy and birth following! As I got older (by older I mean like 14) I had a passion for making sure women were educated about their choices during labor and delivery. I was shocked to find out how little women knew and how unsupportive the medical system can be! I always knew that I wanted an unmedicated birth of my own and oftentimes when I expressed this I was told how crazy I was and that is when I knew this was the path for me! It took a lot of soul searching and wrong paths traveled down to get here but I am now wrapping up my second semester here at MCU and am scheduled to graduate December of 2018 with my bachelors and plan to practice either here in Utah or in Oregon. I married the man of my dreams and my best friend on November 1, 2014 in Las Vegas (yes it was planned that way). We were married by Elvis and look back now and have such an amazing memory. I could not do what I am doing now without this man and his support. We love to go camping, fishing, hiking, boating, four wheeling etc. If it has to do with the outdoors, we pretty much love it, and with any free time our life allows us we jump on it.
Joscelyn Spivey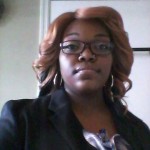 My name is Joscelyn Spivey. I was born in Anniston, Alabama and raised in Mobile, Alabama. In grade school I served on the student council board. I am the wife of an Air Force Veteran, and I have traveled all over the world and learned about many different cultures and different languages. I am the mother to 3 boys, one of whom was born 7.5 weeks early and at the age of 3 was diagnosed with Autism. I began my journey to midwifery right after he was born to ensure that mothers do not go through what I went through. In 2010 I began self-study courses. I am very active in my community where I attend many birthing events. I am a Certified Doula and, I currently own a doula business called Birthing Miracles Birth Services. This is my first year at MCU in the Bachelor of Science in Midwifery program.
Susan Fisk

My name is Susan Fisk. I am in my 6th semester at MCU in the ASM program, with four more semesters to go after this one, if all goes as planned. I am married with 5 kids ages 5-12. I am currently in the process of moving to Kenai, Alaska where we have wanted to move for many years. I just finished my first apprenticeship in Phoenix, and will hopefully be continuing my clinical education at the Heritage Birth Center in Soldotna, Alaska (next door to Kenai). I am looking forward to the chance to bring the option of midwifery to more families in that beautiful land. I have the privilege of serving as the financial aid student ambassador. It is an honor to serve and help my fellow students in any way possible, as I have been the recipient of much help and guidance myself during the almost two years I have been in the program.
Tara Stephen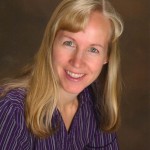 My name is Tara Stephen. I am a Certified Professional Midwife and Colorado Registered Midwife. I live in Colorado Springs, Colorado with my husband and four children, ages 16, 13, 10, and 7. I have been a student at MCU since 2010. I earned my Associate's degree with MCU in 2013 and am continuing my journey at MCU in the Master's program with a thesis topic in midwifery education. I also have a busy midwifery practice here in Colorado Springs, am a Teaching Assistant at MCU, and work with MEAC in reviewing continuing education credit requests. My husband is retired Air Force, so we have lived from coast to coast, but I absolutely love calling Colorado my home and hike and ski as much as I am able.