With daily developments showing an increase in COVID-19 cases and fatalities, new guidelines from the CDC and state/federal governments, it has become necessary to cancel all April in-person events including MCU's Graduation Gala. 
We have all been called upon to do our part to take proactive steps against the spread of COVID-19 including canceling gatherings of ten or more, engaging in social distancing, and employing high precautions when it comes to travel.  We take the Health and Safety of our community very seriously and want to do what we can to safeguard against the further spread of COVID-19.  This decision was not made lightly and is informed by guidance from medical professionals, state and national public health officials, and MCU stakeholders. 
Travel
If you purchased your airfare for Skill Suites, please contact the airline for reimbursement. Review your purchase for cancellation terms.  If reimbursement is not an option, some airlines offer a future travel credit instead. Documenting COVID travel concerns including cancellation and change fees, communication logs, and additional details is recommended.

This website provides excellent resources regarding travel changes with major airlines:
If you have already secured lodging, please contact the lodging establishment for a reimbursement or a future travel credit. Terms and conditions vary depending on the vendor used to secure lodging.  Documenting fees and communication logs is recommended.
MCU is committed to staying abreast of COVID-19 developments. Please continue to check MCU's dedicated COVID-19 webpage for updates. 
Stay safe and healthy.
The Midwives College of Utah is pleased to commemorate the graduating midwifery class of 2019! This fundraising Graduation Gala is particularly special as it coincides with our 40th Anniversary!
Join us in honoring MCU's Student of Excellence, Faculty Member of Excellence, Staff Member of Excellence, along with the recipient of the Midwifing Midwives award.
Donations from the evening support the Briana Blackwelder Equal Access Scholarship Fund. You can donate onsite and in advance at the link below!
Be sure to RSVP by April 14th.
For information and updates about COVID-19, visit  midwifery.edu/skillsuites2020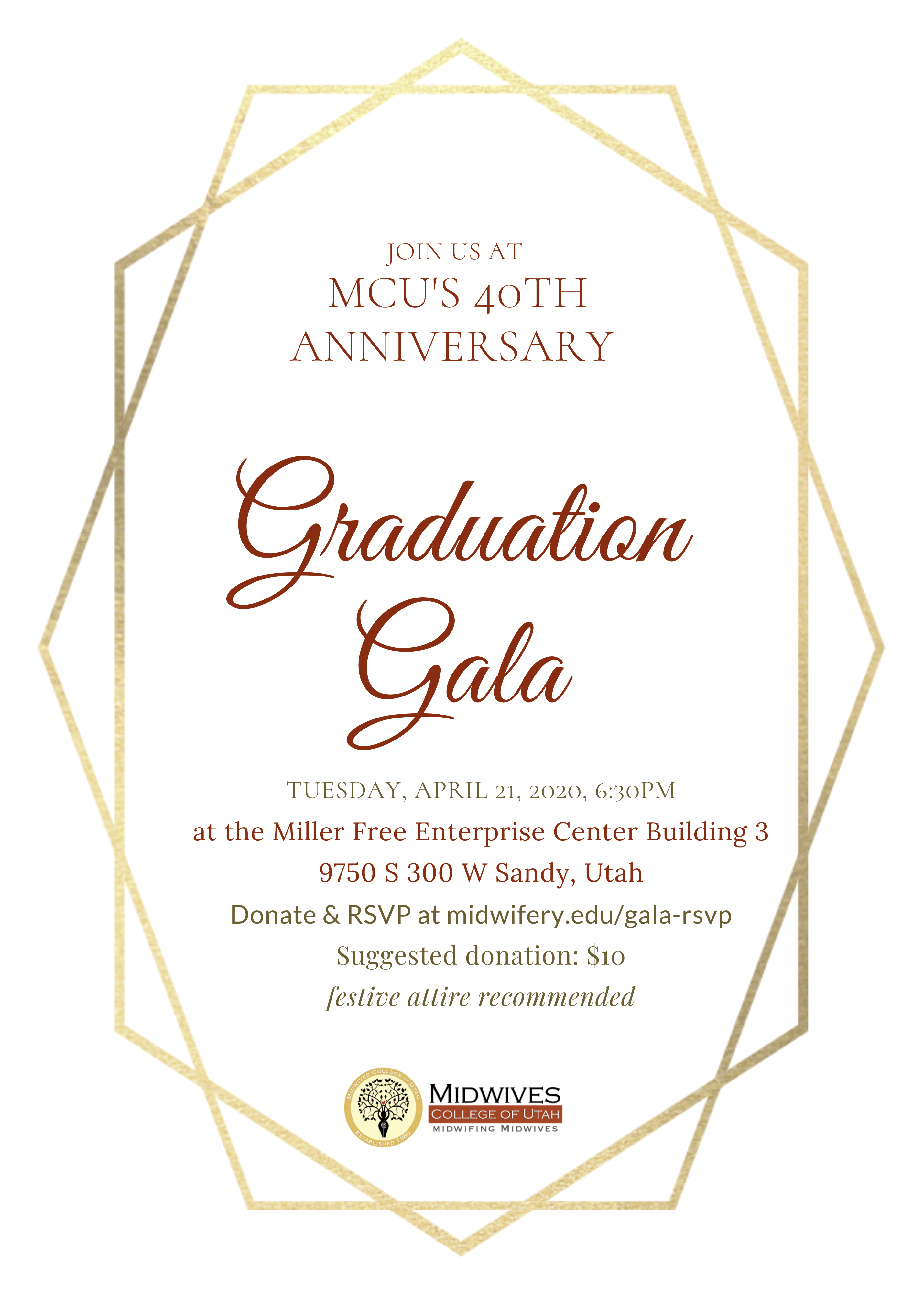 All donations fund MCU's Briana Blackwelder Equal Access Scholarships. 
Because of generous donations such as yours, scholarship recipients like Marivette, are actively reducing health care disparities within their own communities.  She recently opened a practice and is the first and only Mexican-America Latina Spanish speaking Certified Professional Midwife (CPM) of color in her area – truly saving lives, one birth at a time.
The Midwives College of Utah is a 501c3 nonprofit organization.  Your contribution is tax-deductible to the extent allowed by law. 
No goods or services were provided in exchange for your generous financial donation.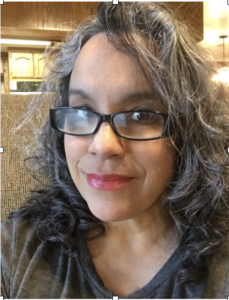 Marivette 2019 MCU Graduate