The Midwives College of Utah is pleased to commemorate the graduating midwifery class of 2018. Join us in honoring MCU's Student of Excellence, Faculty Member of Excellence, Staff Member of Excellence, along with the recipient of the Midwifing Midwives award.
Donations from the evening support the Briana Blackwelder Equal Access Scholarship Fund. You can donate onsite and in advance at the link below!
Be sure to RSVP by April 12.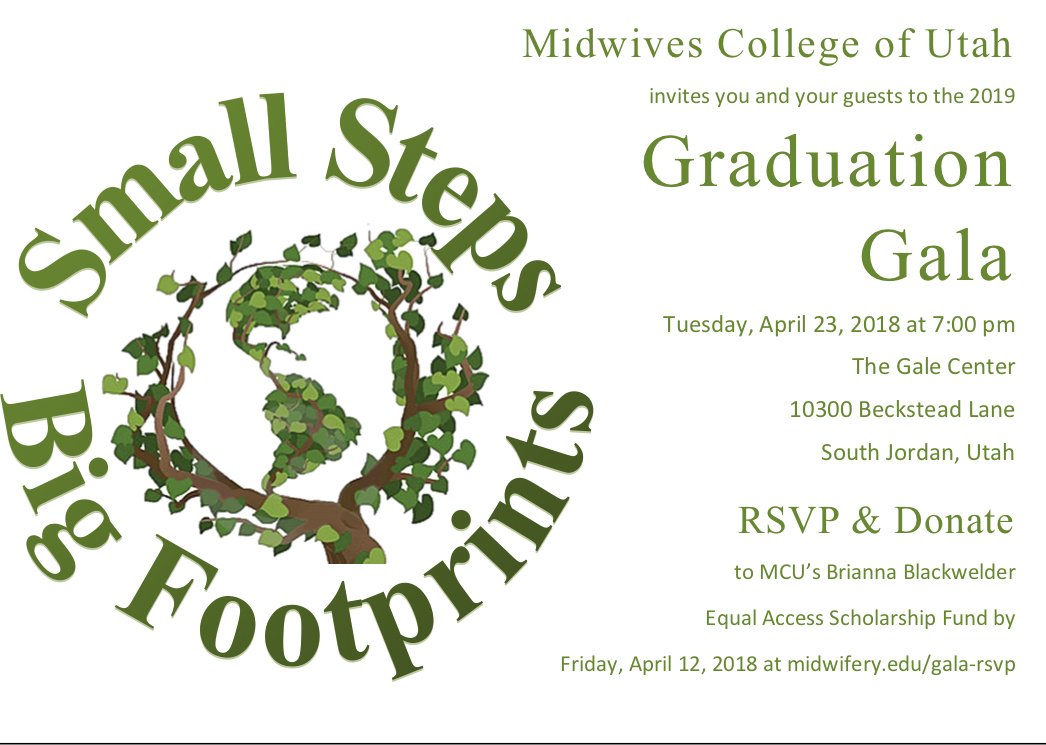 MCU believes that all individuals who seek midwifery care or midwifery education should be able to access it. Unfortunately, too often, this is not a reality, and the midwifery profession at-large, suffers without diverse communities and representation. Marivette Torrez is an example of an individual who noticed the lack of options for women of color seeking midwifery care in her community. Specifically, she saw a need for Spanish speaking midwives to serve the Spanish speaking population there.   She thought to herself, "Somebody should DO something."  She courageously decided to be that person. Marivette applied for and was awarded the MCU Equal Access Scholarship. She is a remarkable student-midwife; we are confident she will go on to serve her community and train future midwives of color. Marivette is an influential leader and an inspiration to all of us at MCU.
Please do your part to support scholarships for student midwives!