Career Placement Opportunities
MCU posts career placement opportunities but does not endorse or vet any potential employers.
Clinical Placement Assistance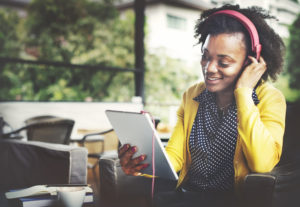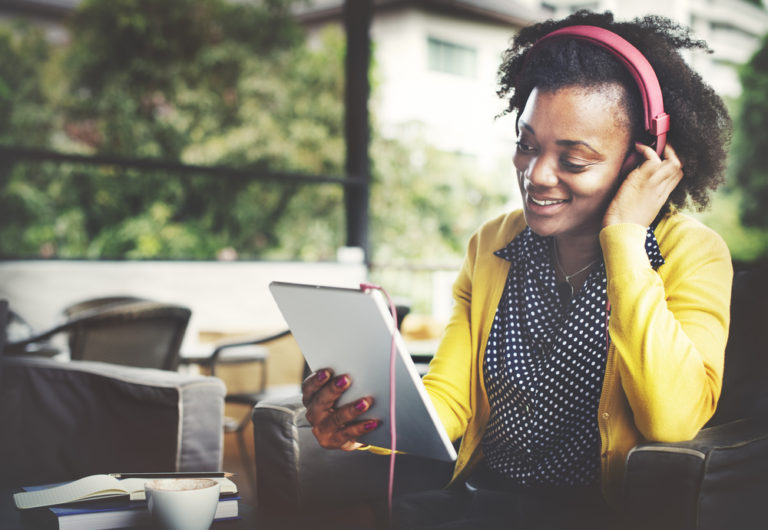 MCU does not officially place you in preceptorships, external clinical sites, or jobs after graduation. However, MCU will assist you by making recommendations for a good fit if you do not have an approved clinical site in your community. The Student Bulletin Board and the Clinical Director will keep you updated on clinical placement opportunities and job openings. You may contact the Clinical Director to discuss credentials and state licensing requirements.
Disability
MCU makes every reasonable effort to accommodate students with physical and learning disabilities. Students with disabilities must be able to perform the cognitive and physical skills for direct-entry midwifery care as outlined by the MEAC Curriculum Checklist of Essential Competencies which includes MANA Core Competencies and the NARM Skills. Please contact Student Life and Leadership if you have a challenge that requires learning adjustments.
Drug and Alcohol
The negative physical and mental effects of the use of alcohol and other drugs are well documented. Use of these drugs may cause: blackouts, poisoning, and overdose; physical and psychological dependence; damage to vital organs such as the brain, heart, and liver; inability to learn and remember information; and psychological problems including depression, psychosis, and severe anxiety.
Patterns of risk-taking behavior and dependency not only interfere in the lives of the abusers but can also have a negative impact on the affected students' academic work, emotional well-being, and adjustment to School life. Individuals concerned about their health should consult a physician or mental health professional. More information and assistance can be obtained by contacting MCU's President, your house mentor, Director of Student Services, or Director of Student Life, Equity and Access.
The College offers students individual personal counseling sessions with a trained therapist via the office of the Director of Student Life, Equity & Access. These sessions are confidential and can help students create a personalized plan to meet their goals related to reducing substance use and to identify resources including local Certified Alcohol and Drug Addiction Counselors and Programs. This service is free. To make an appointment, contact the office at studentlife@midwifery.edu.
MCU Drug & Alcohol Abuse Re-entry Program 
The aim of the Drug & Alcohol Abuse Re-entry Program (DAARP) at MCU is to provide students and employees the opportunity to rethink and address their relationship with drugs and alcohol, and to devise harm reduction and prevention strategies that will help to create a safe, healthy, and legal relationship with drugs and alcohol. The program is evidence-based and requirements are individualized to each participant based on their unique use pattern, challenges, and opportunities. At a minimum, all participants in the program are required to meet with the Student and Employee Support Services Coordinator for a minimum of three one-on-one counseling sessions. Participants will also be assigned self-study work through the Higher Education Center for Alcohol & Drug Misuse Prevention & Recovery. The Student and Employee Support Services Coordinator may also require the participant to meet with a certified alcohol or substance abuse counselor in their local area; the participant is responsible for fees associated with the use of these professionals.
Any MCU student or employee may participate in the MCU Drug & Alcohol Abuse Re-entry Program. Students found in first violation of MCU's Drug & Alcohol Use policy will be required to participate. There is a $200.00 fee for this program to help offset costs of program administration
House Mentors
The House Mentor program is a unique service offered by MCU. Each student is assigned to a specific house and house mother.  Your house mother will help you design an individualized program, create accountability for your program completion goals, support you as you overcome frustrations and roadblocks, and offer ideas to help you stay focused and energized.
Library
MCU has a library of texts and videos available for check out.  Books borrowed from the Midwives College of Utah must be returned within one month from the date of loan.  The student can extend the library loan by calling or emailing the MCU office.  Late fees will be debited from the student's account and must be paid before other books can be loaned to the student or before graduation, whichever comes first.
Mentoring
Students have instructors for each course who provide you with diverse teaching and learning methods to support your progress and to ensure mastery of the learning objectives stated in each course.  Courses include weekly synchronous and asynchronous opportunities to deepen your learning and to connect and share with peers and your instructor.   Instructors are available for one on one support via appointment.
Peer Circles
MCU coordinates student-midwife peer groups or Peer Circles.  Peer Circles provide connection, support and accountability for distance education students.  If you are interested in joining or leading a Peer Circle, contact your house mentor.
House Mentors
Each student will be assigned to a specific house and house mentor.  Your house mentor will help you design an individualized program, create accountability for your program completion goals, support you as you overcome frustrations and roadblocks, and provide ideas to stay focused and energized.
Student Life, Equity & Access
The Director of Student Life, Equity & Access meets on a regular basis with students who need specialized support. A personalized Student Care Team created by the Office of Student Life, Equity and Access can also provide assistance and guidance to aid students in achieving personal and academic success. The Director of Student, Life, Equity & Access is a trained therapist and can also connect students with additional counseling resources beyond what the College alone can provide.
Social Media
To connect with MCU on social media, please join MCU's Facebook page. Though there are other social media groups made up of past, present and aspiring MCU students, this is the only Facebook group moderated, for accuracy, by MCU staff. We expect social media posts by MCU faculty, students and staff to be in alignment with the Student Code of Conduct which provides an agreed-upon set of expectations designed to encourage and enforce responsible and respectful behavior in the larger community setting, thus serving as a mechanism by which to positively impact the entire profession of midwifery.
Student Representation
Students are given an opportunity to provide feedback after the completion of every course through the Student Evaluation of Teaching (course evaluations) and of the overall program during frequent student surveys.  The Student Council also serves as a liaison for students.  Members of the Student Council are involved in policy making discussions and student-led activities.
Websites
The MCU Student Information System and the Learning Management System provides the following services:
Update personal contact information
Upcoming events and calendaring personal schedules
Enroll in courses online
Receive syllabi online
Submit assignments online
See grades and status of assignments
Request tests online
Listen to training podcasts, student, faculty and guest lecture presentations online
Access to Major Map
Use of the MCU email system
Access OVID database and request journal articles from MCU subscriptions
Writing Lab
The MCU Writing Lab offers you the opportunity to get feedback and increase the quality of your papers before turning them in for a grade.  The Writing lab can aid with all aspects of paper writing including proper APA citation, supporting a thesis statement and a beneficial proofread.